Back to projects
Carphone Warehouse
An award-winning brand in Ireland selling a full range of smartphones and accessories.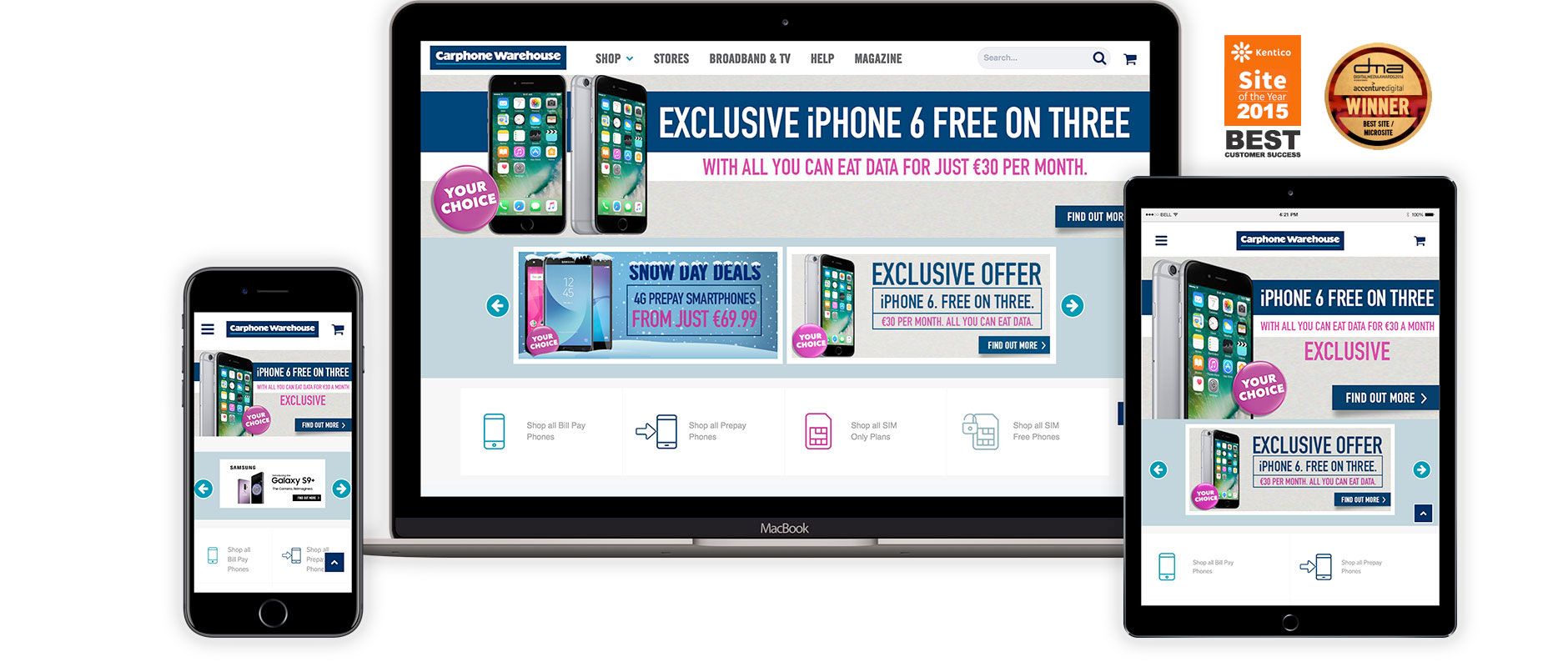 My Role
I was given the responsibility of lead Frontend Developer on this project.
Firstly, I reviewed the visual designs created by an external contractor and created a plan of how I would build the html using the Kentico platform.
The next step was the building of the HTML for the user-facing site and working with the Backend Developers on the parts of the website which required support from the development team.
As Frontend and Backend Developers were working closely together, it was important to have daily meetings to discuss the current status of the project and outline future project processes.
Project Features
CSS
HTML
jQuery
Javascript
Bootstrap
Kentico CMS
Ecommerce
SEO
Social Media
Visit site