Back to projects
Dublin Chamber
Helping businesses network and connect with each other in the Greater Dublin area.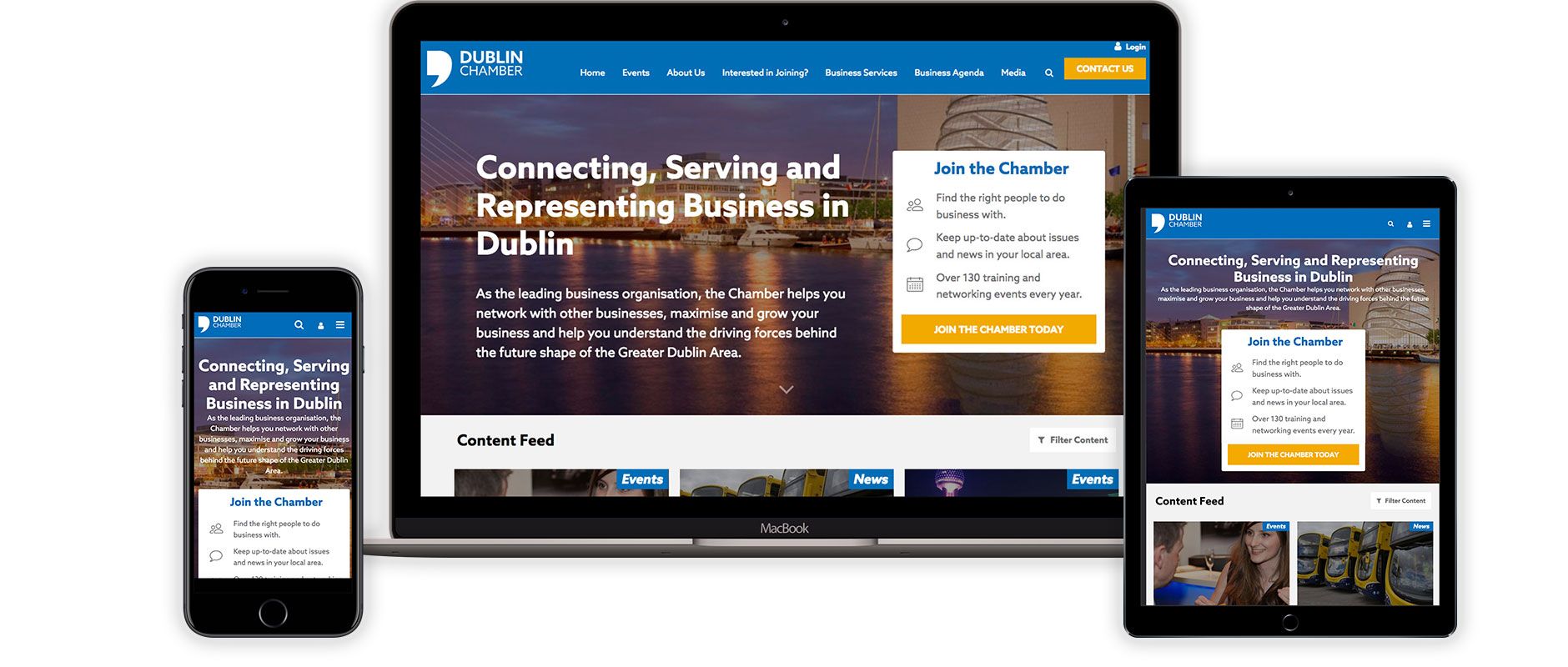 My Role
I was appointed Frontend Lead on this project; This involved working with the UX Designer and Project Manager to outline the touchpoints of the project.
Due to the large scale of the website, planning and communication was key to producing the end product.
As the website is heavily custom, all the tasks needed to be planned in advance. With this in mind, I used JIRA to create kanban boards and Sprints.
As Frontend and Backend Developers were working closely together, it was important to have daily scrums to dicuss the current status of the project.
Project Features
CSS / SCSS
HTML / HTML5
jQuery
Javascript
Bootstrap
Kentico CMS
Ecommerce
SEO
Social Media
AGILE
Visit site