Back to projects
More Munich
Providing private limousine and chauffeur service to customers based in Munich.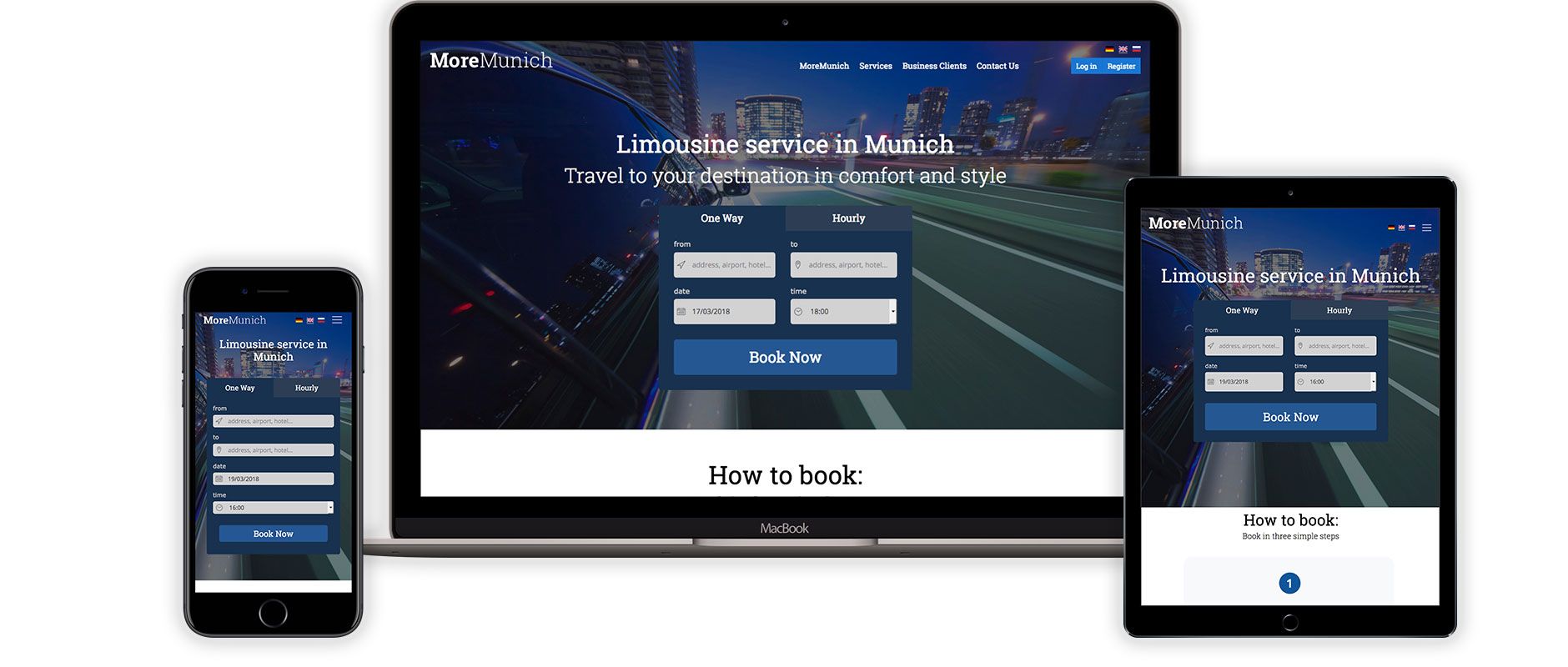 My Role
For this project, my responsibilities covered a full design process which included UX, UI and Frontend Development. First phase was to start with research for the website, which involved reviewing competitor sites in order to gather information on how the new website should function and what it should potentially look like. After the research was complete, I sent my findings to the client to gather their feedback.
With the research phase completed and the client happy with my findings, the next phase began, which was the design of the website. The designs I created are based on the research completed and using my advanced knowledge of modern web design techiques.
Designs were provided to the client via InVision for their review and comments. Any changes the client requested were amended on designs and re-approved.
I created all the designs in the platform NopCommerce and highlighted any areas which required support from the Backend Developer to the Project Manager involved.
Project Features
UX
Photoshop
Ilustrator
Branding
CSS
HTML
jQuery
Javascript
NOP Commerce
Ecommerce
SEO
Social Media
Visit site